Common Conditions Treated at the How Clinic Include:
Due to CoronaVirus Guidelines which are updated Social Distancing has been introduced from March 16th 2020 so Helen will continue to use a combination of Telephone Call Physitract Video Clips and What`s App
However some people are coming in face to face depending on updates on a daily basis
Back Pain & Lower Back Pain
Neck pain
Sports Injuries
Mild to Moderate Arthritis
Osteoarthritis
Pregnancy
Repetitive Strain Injury (RSI)
Low Back Pain with mild nerve entrapment
Frozen Shoulder
Achilles Tendinopathy
Patella Tendinopathy
Shoulder Rotator Cuff Tendinpathy
Hip Discomfort
Groin Discomfort
Patient Centred Osteopathy Management with Covid-19 Update
Edinburgh osteopath Helen How has been sucessfully treating patients at the How Osteopathic Clinic (Trinity, Edinburgh) for nearly 30 years.Managing the Clinic information is changing on a daily basis,due to the Coronavirus and from March 16th 2020 Social Distancing has now been properly introduced, everyone is encouraged to work from home and there are increasing precautions which changes regularly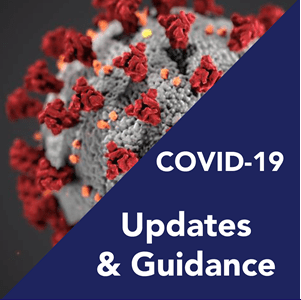 Current Advice from the Institute of Osteopathy
for personal hygiene. Increase hand washing, ensure washing hands at least 20 seconds use a tissue for coughs and avoid touching the face
if you have a cough or a temperature, even if mild, self isolate the seven days .
If a patient arrives with symptoms of the virus or any cold or cough we naturally are allowed to decline treatment as a precaution.
One may need to contact an individual with the suspected symptoms and encourage them to self isolate as per the government's advice stop
continue to maintain a high level of cleanliness and hygiene in the clinic, both in the public areas and in clinic room in line with the health and safety legislation.
Sanitising gel for general use in the public area and the clinic room
sanitising all surfaces e.g. plinths and other equipment after each patient  please this is where Helen is using as well as normal sanitisers a Steam Cleaner
7. Sanitise all public areas at the end of the day`s session, e.g. desks, chairs with relevant sanitiser such as a steam cleaner
Registered with the General Osteopathic Council, Helen combines the latest advances in osteopathy with a gentle patient-centered approach to diagnosis and treatment. This ensures that osteopathic treatment at the How Osteopathic Clinic Edinburgh is suitable for a wide range of conditions including; back pain, neck pain, sports injury, arthritis and rheumatism, and repetitive strain injury.  Helen is a Member of the British Association of Sports and Exercise and a Member of the Osteopathic Sports Care Association
Treatment at the How Osteopathic Clinic is tailored to the individual and will depend upon the symptoms and condition of the patient. As an experienced osteopath Helen will often use a combination of osteopathic techniques including, Traditional Osteopathy, Cranial Osteopathy, Ultrasound and Shockwave Therapy.
Episode 6 Shockwave Therapy for Myofascial Pain  with Orthopaedic Surgeon Dr Carlo Di Maio from Germany who has been using shockwave since 2002 alongside an intergrated approach involving manual medicine,injection therapies, and rehabitation  He experience and 'number of pateints treated' is likely unsurpassed  Here enjoy Dr Carlo Di Maio`s Podcast 
Episode 7 Spinal Low Back and Cervical Spinal Pain Podcast February 2020 with Dr Tomas Nedelka Here listen to current concepts in shockwaves and spinal pain 
Helen How : Osteopathic Training &
Certification & Learning with Physiotherapists
Trained by the European School of Osteopathy Helen combines the hands on principles and techniques of palpitation and tonal progression and uses traditional osteopathic techniques such as Myofascial Unwinding as taught by Professor John Upledger,  Continual Learning with courses by physiotherapists The Adult Hip and Groin Beony Mathews & Glen Robbins  Lower Limb Tendinopathy Dr Peter Malliaras (Research Physio) Understanding Tendinopathies of the Hip and Pelvis Dr Alison Grimaldi (Research Physio)  ~The Shoulder & Online Steps to Success of the Shoulder Jo Gibson The Shoulder  Theory & Practice Professor Jeremy Lewis Integrating Strength & Conditioning of Runners  Beony Mathews & Glen Robbins Running Repairs online Tom Goom  Masterclass In Running Injuries  Dr Christian Barton & Brad O Neal Helen is has attended BASEM Conference Leeds Oct 4th 2018 then WeekEnd Warriors Brighton 6th-7th  Oct 18 PatellaFemoral and Knee Pain at Royal Infirmary of Edinburgh by Claire Robertson 3rd Nov Strength & Conditioning in Runners and training Beony Mathews and Hip and Groin Review in Falkirk Nov 10th & 11th  Applied Clinical Taping in General Osteopathic Practice December 9th  Mastering Lower Limb Tendinopathy Glasgow 23rd June 2019 Dr Peter Malliararis  Helen sometimes presents lectures on with Vennhealthcare Storz Medical on Shockwaves
Helen is a clincial who works in her own home with no young children which means which is isolated away from large groups of people.  This is providing a more stay isolated clinic room and there has been a steady request to remain open in there
Plesase listen if you have shoulder pain to the pitfalls in shoulder pain common pitfalls and confusions  Podcast on  Shoulder Pain and Diagnostic Assessment Pitfalls imagining and surgery or maybe not surgery  by Professor Jeremy Lewis Consultant Physiotherapist Professor of Musculoskeletal Research 
Helen is the author of a popular blog about osteopathy "Osteopath Edinburgh" in which she details the latest advances in osteopathic treatments as well as writing articles about how to maintain your health and wellbeing. You can read Helen's blog at www.osteopath-edinburgh.com/
NICE Guidelines March 2018 Cauda Equine  Syndrome  please read
Very Effective Treatment at a Very Reasonable Cost
It's simple: Helen's passionate about her work, she knows what she's doing and she charges far less than she could. What more could you ask?

Jane, Edinburgh

To read more independent reviews of the How Osteopathic Clinic please visit our testimonials page
Contact Helen How at The How Osteopathic Clinic
To arrange your appointment with Edinburgh osteopath Helen How, contact The How Osteopathic Clinic Edinburgh by email or telephone 0131 551 1044. or Text 07889304762
Helen is recognised by most Private Health Insurance Companies Please could you bring your membership number and Claim Code as ebilling is efficiently adminstrated by Healthcode
Treatment  £50 50 minutes
Radial Shockwave Therapy £55 50 minutes
Storz Medical Focus Shockwave Therapy £80 per 50 minutes
Half-hour treatment sessions now available – £35 per 30 minutes.
Please the appointments are booked for each hour but Helen needs 10 minutes for administration in between each treatment session