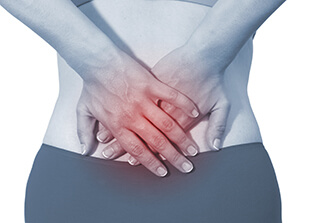 Ostopathy is effective when used to treat back problems including:
Back pain
Lower Back Pain
Joint Pain and stiffness
Neck Pain
Frozen Shoulders
Sciatica
Arthritis
Rheumatism
Neuralgia
Sports Injuries
Please  if  you  have  heard  about  shockwaves  for  spinal back  pain  here  is  the  2020  podcast with  Dr  Tomas  Nedelka  Neurologist  Researcher listen clink on this link  You  may  not  need  spinal  injections  as  shockwaves maybe  help  you  too  

Back Pain & Lower Back Pain and now Back pain in Runners from Running Repairs by Tom Goom Physiotherapist for quality progression rehabilitation
Helen is recognised by most Private Health Insurance Companies and she is delighted to say that HealthCode is now used for ebilling by Bupa, Cigna Vitality Health AXA PPP. Simply Health and more
Back pain and lower back pain are two of the most common conditions treated by osteopath Helen How at the How Clinic in Edinburgh. Helen continues to attend many different courses on back pain Back pain for people who participated in sports can require more progressive strengthening exercises which includes strengthening and conditioning in the fitness, and exercises in the gyms.  Hypermobility causes more stress on the sacro-iliac ligaments while other sports cause increase stiffness of the back muscles Tom Goom Physiotherapist Famous on twitter has a new excellent Section in his Online Running Repairs on the Sporting Back Helen has this Program online which she shares as part of rehabilitation of back pain after an sporting injury or spinal pain episode
This is from Tom Goom – online running repairs Course for physiotherapists Osteopaths and other Health Care Professional
Tom Goom`s outstanding BACK PAIN IN RUNNERS is excellent this is copyright and a paid for course for Health Care Professionals which is brilliant and includes progressive selection of exercises provided the clinical back pain is mild to moderate
It is estimated that four out of five people will suffer from back and lower back pain at some point in their lives. Causes of back pain are varied, but in the majority of cases the causes are linked to the way in which the bones, muscles and ligaments in the back work together.
Most of the time back pain is not caused by serious injury or disease but by minor sprains and injuries; overuse of muscles during sports or gardening, or pinching and irritation of the nerves caused by our everyday activities like bending, stretching or lifting heavy objects. Our lifestyle choices too can contribute to back problems; too many hours spent sitting hunched up in front of a computer or driving long distances and even keeping fit can all contribute to back pain.
Medical Causes of Back Pain
For Medical Investigations for Back Pain this is mainly arranged via your General Practitioner  however here is the updated rare Cauda Equina Syndrome which requires urgent MRI  via GP NHS 24 or Accident and Emergency
Sometimes back pain is a symptom of an underlying medical condition such as sciatica, arthritis or rheumatism. If you are experiencing back pain or lower back pain it is a good idea to visit your GP to rule out any more serious complaints. Your osteopath Helen How will also refer you to your doctor should she feel that this is necessary and will work with your GP or consultant or after back surgery to create a personalised rehabilitation programme which may include osteopathic treatment, pain management techniques and gentle exercise.
One can use an Osteopathic Referral Note with shared valid consent for information, or further referral for opinion or options to your General Practitioner

Why is Osteopathy Effective In Treating Back Pain?
The emphasis on the role of the musculoskeletal system in maintaining well-being means that osteopathy is extremely effective in treating back pain. Problems in the back and pressure on specific nerve roots can disturb the functioning of the body, causing pain and discomfort throughout the entire body.
The holistic approach to osteopathic treatment at the How Osteopathic Clinic ensures that each patient is viewed as an individual and treatment may use a variety of osteopathic techniques; ranging from traditional osteopathy and cranial osteopathy to more modern osteopathic treatments such as Exercise Rehabilitation, vibrotherapy and Shockwave Therapy; all of which are designed to correct and realign the mechanical structure and to enable the body to stimulate it's own healing processes. Helen has been has the current Storz Medical Focus Shockwave Therapy which is in great demand as the Focus can penetrate  deep chronic back muscles spasms up to 6 cms where hands and manipulation or exercises cannot release.  As the muscles release then quality exercises and rehabilitation work more effectively.Here is the 2020 Podcast on Spinal Back Pain Research using safe non invasive shockwaves therapy as an alternative to spinal injections by Dr Tomas Nedelka Neurologist Clink on Link here
Helen does not use manipulation techniques unless some specifically finds manipulation beneficial One must explain the benefits and risks of manipulation and so using the Storz Medical V-Actor microvibrations to on tight muscles is proving to be most popular.  Exercises, advice, and outcome measurements can be sent out using now the well used Hospital and Clinical Physitract
low back pain 

Chronic Back Pain and Tennis Elbow
Using shockwaves  here is the 2020 podcast by Dr Tomas Nelelka 
Without Helen I wouldn't have made the recovery I've made
I had a back problem and had tried various physios including physio from a private Edinburgh hospital through my private health care. The treatment I was receiving from them was making me worse. I was at my lowest and in a lot of pain when my Pilates teacher told me about Helen…

From the moment I met Helen she has helped me get through one of the worst experiences of my life. Helen has helped me get through a operation and with her machines she has helped me pre and post op. Without Helen I wouldn't have made the recovery I have made. Helen has helped me physically and mentally and has been there for me 24/7 when I have needed her. I cannot put into words how special Helen is. I have never met a professional who cares so much about their patients. This lady is a angel and it scares me to think where I would be had I not received treatment from her.

Donna Graham, Edinburgh

To read more independent reviews of the How Osteopathic Clinic please visit our testimonials page
Contact The How Osteopathic Clinic