Osteopath Helen How has been treating patients at the How Osteopathic Clinic in Trinity, Edinburgh for over thirty years.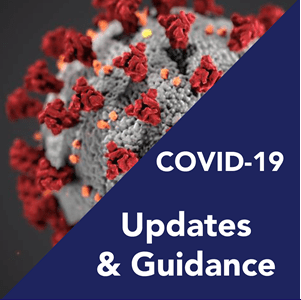 Welcome to the How Osteopathic Clinic
Edinburgh osteopath Helen How has been successfully treating patients at the How Osteopathic Clinic in Trinity, Edinburgh for over thirty years. As part of her continuing interest in ways of stimulating tissue repair, for the last five years Helen has been using Shockwave Therapy in addition to Traditional Osteopathy.  As part of the existing patient-centred rehabilitation and exercise programs,  Helen also uses a digital video system called PHYSITRACT and/or Whats  App.  This enables the How Clinic to provide customised exercise programs, videos and information to patients where necessary.
A Registered Osteopath, Helen combines the latest advances in osteopathy with a gentle patient-centred approach to diagnosis and treatment. Helen visited Storz Medical AG Switzerland in June 2018 to be updated by the Masters in Shockwave Therapy for Musculo-Skeletal Conditions and Osteopathic treatment at the How Clinic is suitable for a wide-range of conditions including; back pain, neck pain, sports injury, arthritis and repetitive strain injury. Helen, like all Osteopaths works and learns with fellow physiotherapists as rehabilitation is an essential part of Musculo-Skeletal Osteopathy.
Patient-Centred Osteopathy at The How Osteopathic Clinic
Osteopathic treatment at the How Osteopathic Clinic is tailored to the individual and a combination of osteopathic techniques including Traditional Osteopathy, Cranial Osteopathy, Electrotherapy, Vibrotherapy and Sports Remedial Massage may be used to treat your condition.
The How Osteopathic Clinic in Edinburgh is one of the only osteopathic clinics in Scotland to use Shockwave Therapy, a gentle and effective adjunct to quality rehabilitation and hands on osteopathy.  Rehabilitation is a slow progressive and can take from 4 months to a year or two to be fully realised according to the natural biological processes of cellular tissue repair and the effect of the ageing process on cell repair speed.
During her initial training as an Osteopath at the European School of Osteopathy,  Helen trained in Core Stability and Pilates with Mark Buckingham, Physiotherapist and she has continued her interest in rehabilitiative osteopathy and exercise-based tissue and muscle rehabiliation throughout her professional career.
Osteopathic Appointments : Covid 19 Information
The How Clinic Edinburgh is adhering to the government guidelines regarding the risks caused by Coronavirus. We therefore encourage telephone consultations and/or the use of email in the first instance. In addition, the How Clinic uses Physitract, a remote patient engagement technology which enables patients to follow prescribed, measured, rehabilitation and exercise programs to aid in their recovery. After your consultation and if required, a bespoke treatment and rehabiliation plan will be prescribed via Physitract remote patient engagement technology. Telephone/WhatsApp Consultations plus Physitrack treatment plan £30.00
The use of modern osteopathic techniques at the How Clinic enables "hands free" osteopathic consultations which maintain social distance guidelines. Treatment may include Vibrotherapy, Shockwave Therapy and Magnetolith EMTT and is charged at £50 per 40 minute session. Payment can be made either via BACs or payment link. Please note that if paying by the payment link, a 2.5% administration fee will be applied to the cost of consultation.
Personal and Consulting Room hygiene is also maintained by thorough hand-washing, use of tissues and adherence to the current General Osteopathic Council and goverment guidelines regarding personal safety.  All rooms and equipement are thoroughly steam cleaned after each appointment.
Very Effective Treatment at a Very Reasonable Cost
I have been going to Helen for over 18 months now and have been delighted with the results. Over the years I have had various forms of treatment from different private health care therapists. These treatments have been expensive, with extremely short appointments and in the long term were ineffective. Helen's treatments by contrast are half an hour or an hour long and have been extremely effective.

The combination of traditional osteopathic manipulation and massage techniques that Helen uses alongside use of her flexomatic massage machine and the NMES, or shockwave therapy has been a great combination for me. Overall I'm delighted I found Helen…not only is she a great osteopath but she is also always very kind and welcoming.

K Bryson, Edinburgh

To read more independent reviews of the How Osteopathic Clinic please visit our testimonials page
Contact The How Osteopathic Clinic
To arrange your first appointment with Edinburgh osteopath Helen How, contact The How Osteopathic Clinic Edinburgh by email or telephone 0131 551 1044.
Remote Consultation via Telephone/WhatsApp & Physitrack rehabilitation programme  – £30.00
Face to Face treatment – £50 for 50 minute appointment (10 minutes is required for administration).
Payment may be made by bank transfer (BAC's) or payment link, if paying by link, a 2.5% admin fee will be added.
Storz Medical Radial Shockwave Therapy £52 per 50 minutes (one hour appointments 10 minutes for administration)
NEW FOCUS Storz Medical Shockwave Therapy £80 per 50 minutes. (Focus shockwave therapy requires fewer treatment sessions than Radial Shockwave Therapy)
Half-hour treatment sessions now available – £35 per 30 minutes.
Helen is recognised by most Private Health Insurance Companies including Bupa, Cigna Vitality Health  AXA PPP Please bring your membership number and Claim Code as invoices are submitted by HealthCode