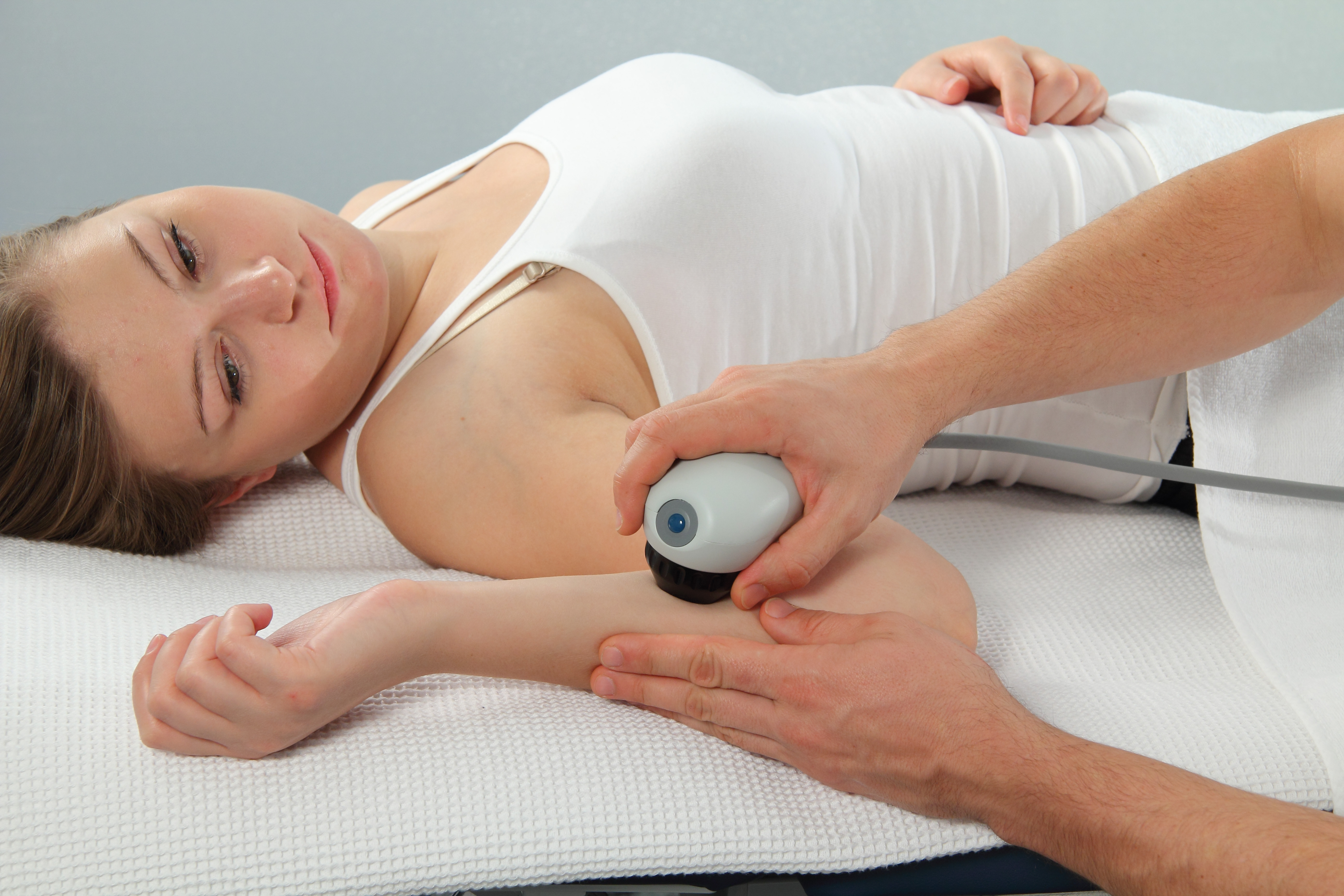 Vibrotherapy can be particularly successful when used as part of osteopathic treatment for:
Bronchial Disorders
Circulatory problems
Odemas
RSI & Workplace Problems
Cellulitis
Sprains and Stiffness
Sciatica
Arthritis and Joint Pain
Sports Injuries
Lumbago
What is Vibrotherapy?
Vibrotherapy or non-manipulative massage is a gentle form of massage therapy, which has been successfully used in osteopathy, physiotherapy, massotherapy and functional rehabilitation for several years.
How does Vibrotherapy Work?
Vibrotherapy uses low frequency vibrations which are applied to the skin via a Vibrotherapy machine. Similar to a TENS machine, the vibrations are used by your osteopath to gently massage and manipulate the soft tissue of the body, relaxing the muscles and increasing blood supply to the afflicted area.
Research has discovered that  micro-vibrations play a crucial role in the physiological processes that take place within the musculoskeletal system. Micro vibrations are produced by the skeletal muscles and are transmitted to the surrounding tissue. In addition to the stabilising the bodies temperature physiological vibrations are all a decisive importance to the metabolic activity and the cellular unit renewal
Over time, an increasing amount of cellular waste products and toxins accumulate in the extra-cellular matrix and interstitial space and slow down or even block the metabolic processes. Injuries, continuous strain and mental stress exacerbate the clogging of the extracellular matrix. This inhibits the exchange of substances and reduces the physiological tissue vibrations.
Vibrotherapy is used to support circulation of nutrients, oxygen and blood cells and enhances the important removal of metabolic waste products and toxins in the capillaries and the interstitial space. The nervous and muscular system is also stimulated and circulation is enhanced, promoting a sense of wellbeing and stimulating the healing process. The relaxation process also facilitates gentle manipulation and realignment if this is beneficial to your symptoms.
What is Vibrotherapy used to treat?
Vibrotherapy is used to treat a range of symptoms and disorders, including recent or old sprains, repetitive strain injury, neuralgia, sciatica, circulatory disorders and rheumatism and arthritis. Vibrotherapy may also be used to relieve bronchial disorders. Vibrotherapy can be particularly successful in treating post-traumatic stiffness following immobility such as a break, fracture or torticollis.
Its been fab to walk again without constant pain
… believe me if you're in pain, especially with your back, this lady and this new 'stimulating the motor neurons of the muscles' machine that Helen uses will have you skipping in no time. My road to recovery is now short and light to look at and I can't thank Helen enough, would recomend her to assist you on the road to recovery too.

Miss E Graham, Edinburgh

To read more independent reviews of the How Osteopathic Clinic please visit our testimonials page
Contact The How Osteopathic Clinic
To arrange your Vibrotherapy appointment with Edinburgh osteopath Helen How, contact The How Osteopathic Clinic Edinburgh by email or telephone 0131 551 1044.
Remote Consultation via Telephone/WhatsApp & Physitrack rehabilitation programme  – £30.00
Face to Face treatment – £50 for 50 minute appointment (10 minutes is required for administration).
Payment may be made by bank transfer (BAC's) or payment link, if paying by link, a 2.5% admin fee will be added.
Storz Medical Radial Shockwave Therapy £52 per 50 minutes (one hour appointments 10 minutes for administration)
NEW FOCUS Storz Medical Shockwave Therapy £80 per 50 minutes. (Focus shockwave therapy requires fewer treatment sessions than Radial Shockwave Therapy)
Half-hour treatment sessions now available – £35 per 30 minutes.
Helen is recognised by most Private Health Insurance Companies including Bupa, Cigna Vitality Health  AXA PPP Please bring your membership number and Claim Code as invoices are submitted by HealthCode
Biomechanical Tissue Stimulation